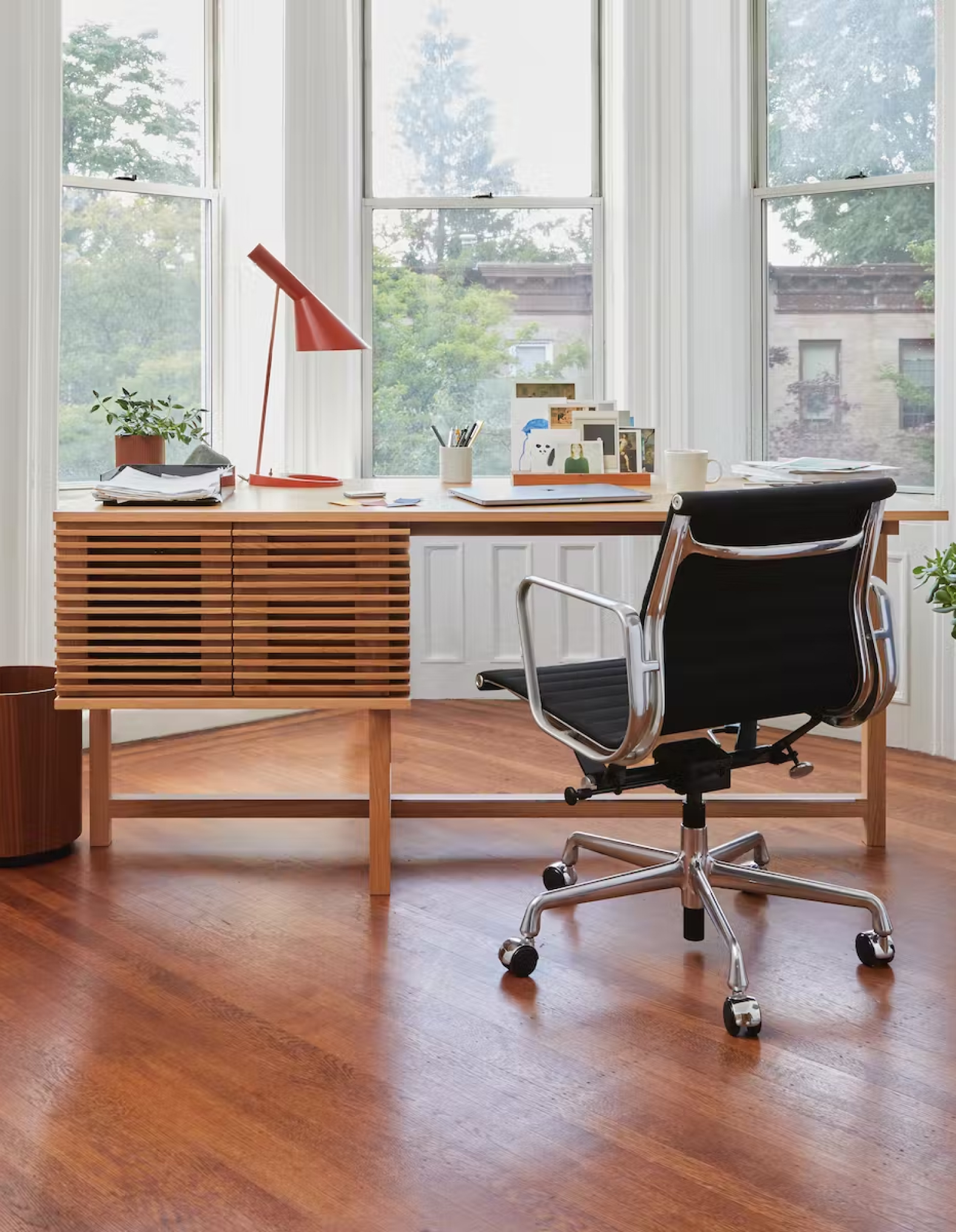 General
Are chairs on the website the original Herman Miller chairs?
All ergonomic chairs on pergoworkstyle.com are original Herman Miller chairs.
How long is the product warranty?
All chairs offered on pergoworkstyle.com have Herman Miller's 12-year international warranty. All services are done through pergoworkstyle.com by CHANINTR as an exclusive authorized dealer for Herman Miller in Thailand.
Do you have any showrooms where I can try a chair?
You can visit us at the Pergo showroom daily from 10 AM to 7 PM to try the chairs in person. Our showroom is located at Warehouse 26, Soi Sukhumvit 26. For more information, please call
02 059 7760.
Are the prices the same in all CHANINTR locations?
All chairs with the same specifications share the same retail prices across all channels.
Is your website secure?
Yes, we use HTTPS protocol to protect your information and privacy. Also, we never keep your credit card information. Your card information is transferred from your browser directly to 2C2P, the high standard payment gateway trusted by major marketplaces.
Orders/Returns
How do I buy a chair on pergoworkstyle.com?
We have designed the website to be as easy to use as possible. Just follow the steps of selecting and reviewing the chair you think is right for you, pick the color you like, and in the case of the Aeron, the size that is the right fit for you. Once you're done, proceed to checkout and make a payment. Remember, if you ever need help, we are just a phone call, LINE message or email away.
How can I track my order once I have placed it?
You can track your order anytime by logging into My Account, contacting us via email at
info@pergoworkstyle.com
or through our official LINE account.
Return and Exchange Policy
Pergo gladly accepts returns of undamaged products in original condition for refund or exchange within 7 days of the purchase date. Please note that items purchased using promotions or any other offers are final sale and cannot be returned or exchanged. In the case that we deliver an incorrect order or a defective product, we will either send a replacement within 7 business days or issue a refund. Discounted items and/or items purchased using a promotion or any other offers are not valid for return or exchange. In the case that the item was delivered damaged or defective, the customer must contact our sales team within 7 days of the delivery date and Pergo will send a replacement within 7 business days. Pergo monitors account activity and reserves the right to refuse transactions and/or close accounts based on order or returns behavior.
Refunds and Processing Time
Eligible return items purchased with cash or bank transfer will be issued a full refund within 14 business days into the customer's bank account. Eligible return items purchased with a credit or debit card will be issued a refund with a bank fee to the original form of payment within 30 to 45 business days. Eligible return items purchased using an installment plan will be issued a refund with fees depending on the terms and conditions of the credit card company.
How to start the return process?
Please read our policy above to make sure that your item is eligible for refund or exchange. Send an email including your order number and reason for return/exchange to info@pergoworkstyle.com. A customer service representative will contact you back via phone to confirm that your order is eligible for return/exchange and will schedule a pickup date for your item. After confirmation, please make sure the item is in the package. Our team will pick up the item on the scheduled date.
Pricing Adjustment/Corrections
Pergo reserves the right to change prices for products at any time and to correct pricing errors that may inadvertently occur. We offer a one-time price adjustment on items purchased up to 10 days prior to the start of a sale. To receive a price adjustment, please contact our team at info@pergoworkstyle.com and include your original order number.
Do prices include VAT?
Yes, all prices are inclusive of VAT.
Can I get a tax invoice under my company name?
Yes, please provide your company details and Tax ID number in the checkout page. It will be sent to you by post.
Can I order other Herman Miller products which are not available on Pergo?
How accurate are the colors shown of each chair on the website?
We have made every effort to show the true colors of each chair by capturing 360-degree images, but colors may still vary from screen to screen. You can visit one of our showrooms to inspect our chairs in person for the most accurate color.
What payment methods are available?
We accept credit/debit cards, bank transfers/QR code payments and iBanking/mobile banking transfers. For debit card purchases, please make sure your card supports online shopping.
Is credit card payment safe?
Your card details are never sent to us. They are transferred from your browser directly to 2C2P, and we use SSL to keep that transfer safe. 2C2P is a trusted company that offers payment gateways to major marketplaces, and have very high levels of security to keep your card information safe. For more details about 2C2P, please visit the 2C2P website.